EC A Merry Christmas For Silver Miners
I've been looking for a volume increase and move higher in gold and silver since September to signal a Stage 2 continuation breakout and the continuation of this uptrend. The reason this is important is that the market needs to signal that institutions are once again involved in this sector and driving the market higher, and their presence is identified by studying volume and price action. Volume has been extremely light since September and not surprisingly gold and silver have just drifted sideways to lower with no significant buying pressure to drive them higher.
Things changed dramatically this week with big volume coming into more mining stocks with more of them breaking out of their consolidation. This is especially true for silver miners. Two silver miners that I think are standing out this week are AG and AXU. Both of these silver miners have taken huge volume and if we weren't in a shortened week it would be well above the weekly average.
AG is right at an ideal Stage 2 continuation breakout level breaking above horizontal resistance as volume dramatically increases.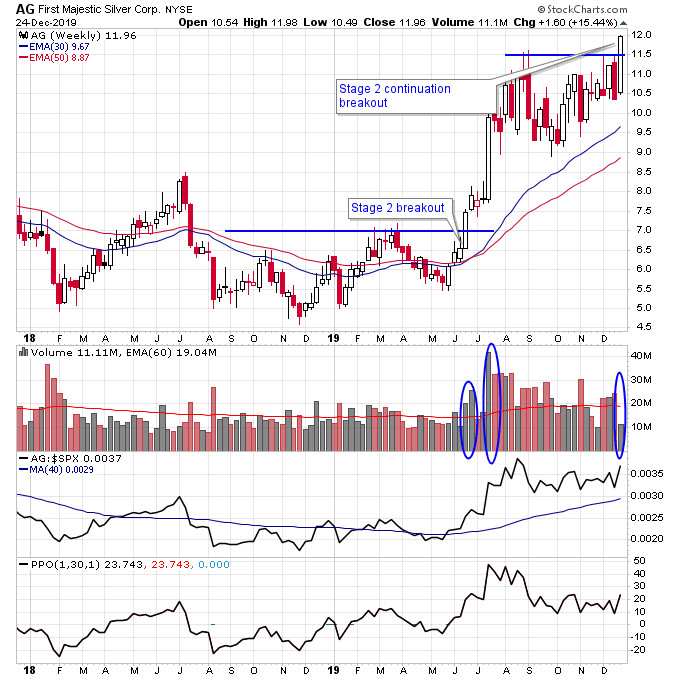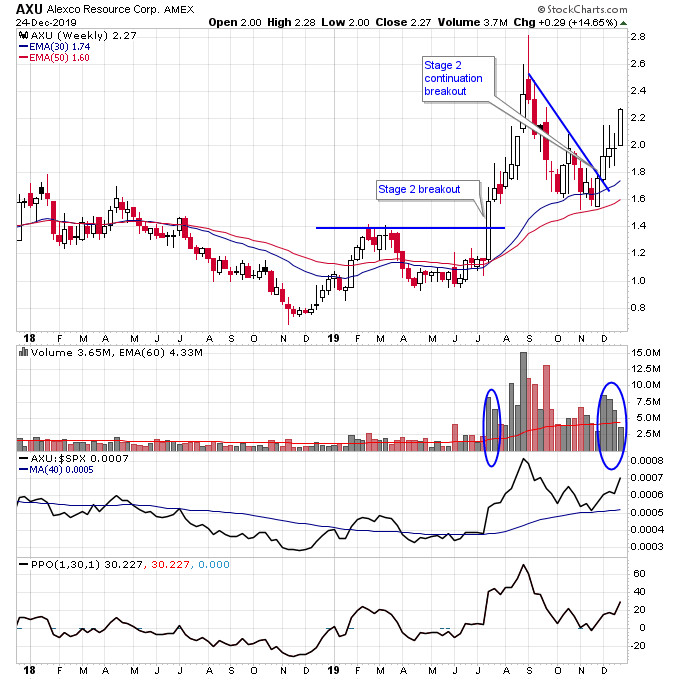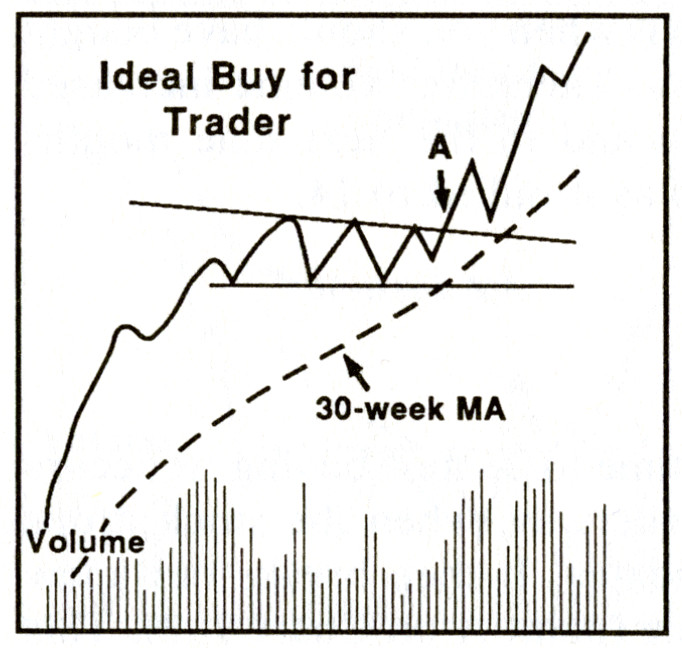 Both gold and silver have broke above resistance as well, but the volume increase hasn't been quite as dramatic as the miners. Since the metals ultimately control the price action of the miners I'll be watching them closely as the also need to confirm Stage 2 continuation breakouts.
More